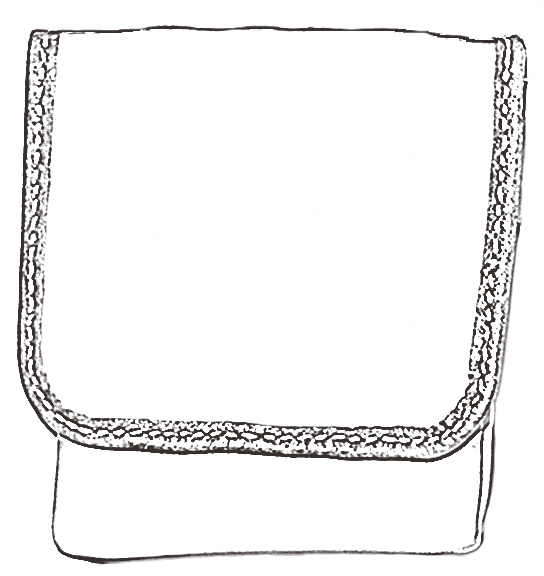 The square pouch is a simple and traditional design. It's simplicity and size makes this an excellent pouch for a smaller caliber rifle or a young adult. This pouch is 6 1/2" wide by 7 3/4" tall.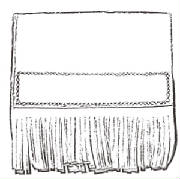 The Powell Prater pouch is simply a variation of a square pouch. This pouch is slightly larger and it has fringes cut on the flap. This pouch is 7 1/2" by 7 1/2".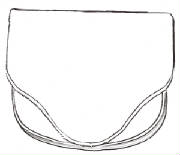 The longhunter pouch is another very traditional style. It's size (6 1/2" x 7") also makes a very nice double pouch.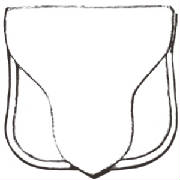 The beaver tail pouch is our most popular style. It's historical accuracy can easy be documented. It's classic design looks as good today as it did with the early pioneers. This pouch is 7" by 7".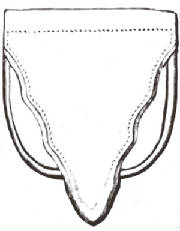 The coyote design is another classic longhunter style pouch. It's name come from the coyote style flap which is shaped to resemble a coyote head. This pouch is 7" by 7".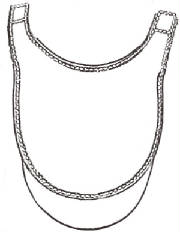 The smoothbore pouch is our largest pouch. It is 7 3/4" wide by 7" tall. The extra room makes a big difference on those long treks.